The other day I went out to get the emptied trash can and saw a blue heron flying around. It landed on a utility line in the back and stayed long enough for me to get a picture of it.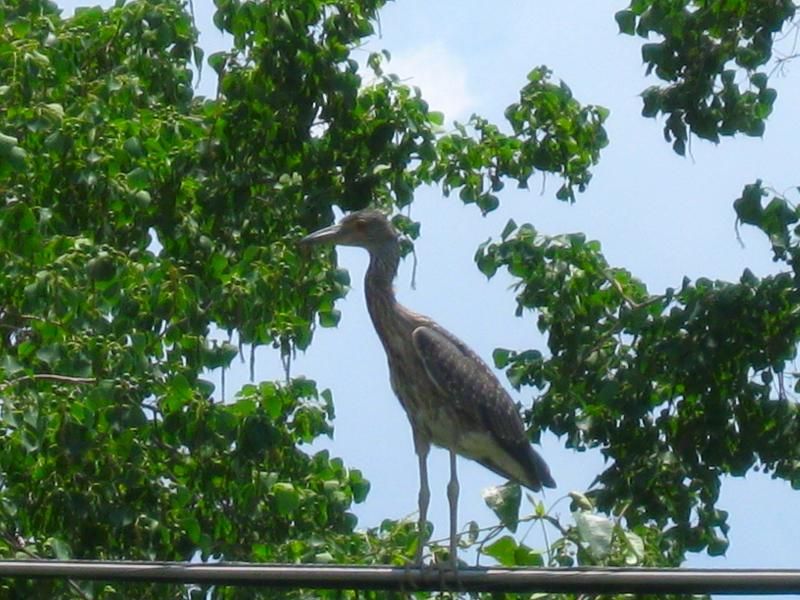 Purtyneet lookin' boid.
A few days later I was out front again and saw a Mississippi Kite land in a tree being harrassed by two mockingbirds. It flew to the back and landed at the top of a tree. The birds in the area were a bit peeved at it.