You knew this had to come...
So...
Welcome the brand-new Orlando/Legolas Appreciation Thread. I'm grateful that I have been given the chance to run this thread for such a wonderful group of people and I always enjoy reading through the posts!
Information on Orlando and his upcoming projects will be added from time to time, as will pictures (though I'd prefer all of us to post links instead of pictures!) – I shall leave a comment when I edit the first post.
However, I ask you to treat his private life with respect.
Bios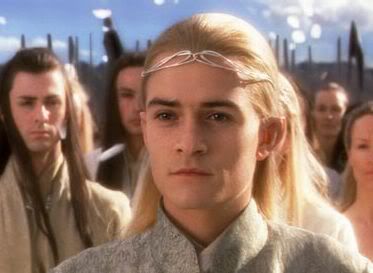 Legolas Greenleaf
Tall and fair, bright eyes, hair color is debated (some say dark, others say blonde, sufficient evidence as to either is not available, myself, I've always pictured him having fair hair). He wore the attire of the Silvan Elves of Mirkwood, chiefly green and brown.

Sindarin elf of the woodland realm, in the year 3019, Legolas journeyed to Rivendell to sit on the Council of Elrond, and was chosen to represent the Elves in the Fellowship. In Lórien, Legolas and Gimli became close friends, a friendship that lasted the rest of their lives. Legolas' keen sight and archery skills were his greatest asset to the Fellowship. After the Breaking of the Fellowship, Legolas went with Gimli and Aragorn in search of Merry and Pippin, and fought in the battle of Hornburg. He eventually went to Gondor, and fought in the Battle of the Pelennor Fields; while in Gondor, he had his first glimpse of the sea, and was overcome by a deep desire to sail from that moment on. After the War of the Ring, he journeyed with Gimli to visit the Glittering Caves and Fangorn Forest. In the Year 120 FO, after the death of Aragorn, Legolas sailed over the sea, taking Gimli the Dwarf with him, the last of the Fellowship.

"Legolas' moves are smooth and elegant, like a cat...it's very balletic. It's also bloody hard to do without falling over!" -Orlando Bloom

Orlando Bloom
was born January 13th, 1977, in Canterbury, England. His father (novelist and anti-apartheid activist Harry Bloom) died when he was only four years old, leaving behind Orlando's mother Sonya, Orlando and his older sister Samantha. When Orlando found out his childhood hero Superman, Christopher Reeve, was an actor, he decided that this was what he wanted to do. When he was 16, he moved bto London to help his career, and joined the National Youth Theatre. After spending two years training there, he was awarded a scholarship with the British-American Drama Academy. He had a cameo in the film "Wilde", but instead of accepting the movie offers this led to, he decided to attend Guildhall School of Music and Drama. There he appeared in various plays such as "Twelfth Night" and "The Seagull". He also appeared in small roles in "Casualty" and "Midsomer Murders".

In 1998, Orlando broke his back when he fell from a rooftop terrace, and was told by doctors he might never walk again. Two weeks later, following surgery, he left the hospital on crutches. He admits to being accident prone, having broken his back; among other things both legs, an arm, and cracked his skull on three occasions.

Orlando won the role of Legolas in The Lord of the Rings just a few days before he graduated. After filming the trilogy, he won a role in the film Black Hawk Down. He also appeared a 2002 Gap commercial, directed by Cameron Crowe.

Bloom won both the 2002 MTV Movie Award for 'Breakthrough Male', and Best Debut at the 2002 Empire Awards, both for LOTR.

Bloom loves animals, is a vegetarian, and hopes to one day have his own sculpting studio.

Orlando is 180cm, brown-haired and brown-eyed. Like all nine members of the "Fellowship" Lord of the Rings, he has a tattoo of 'nine' in Elvish. Orlando's is on his right forearm. He also has a tattoo of a sun on his torso.

After "The Lord of the Rings", Orlando's career took off. Afterwards he starred not only in "Black Hawk Down", but also in box office hits like "Troy" (reuniting him with "Fellowship"-co star Sean Bean), as well as in movies like "Ned Kelly" (which made it straight to video/DVD release in most countries, but is worth watching nevertheless).

His most popular movies to date remain the "Lord of the Rings"-trilogy as well as the "Pirates of the Caribbean"-trilogy.
Filmography
Sympathie for Delicious … The Stain
New York, I love you (Segment Shunji lwai) … David
Love and other Disasters (2006) ... Hollywood Paolo
Haven (2006)... Shy
Pirates of the Caribbean 3 - At World's End (2007) ... Will Turner
Pirates of the Caribbean 2 -Dead Man's Chest (2006) .... Will Turner
Elizabethtown (2005) .... Drew Baylor
Kingdom of Heaven (2005) ... Balian of Ibelin
Haven (2004) .... Shy
Troy (2004) .... Paris
The Calcium Kid, The (2004) .... Jimmy
The Lord of the Rings: The Return of the King, The (2003) .... Legolas
Pirates of the Caribbean: The Curse of the Black Pearl (2003) .... Will Turner
Ned Kelly (2003) .... Joe Byrne
The Lord of the Rings: The Two Towers, The (2002) .... Legolas
Black Hawk Down (2001) .. Pfc. Todd Blackburn
The Lord of the Rings: The Fellowship of the Ring, (2001) .... Legolas
Wilde (1997) .... Rentboy (cameo appearance)
For more info on the movies/shows go to:
IMDB - Info about Orlando
For information about Orlando, you'll best o go to
Orlando Bloom Multimedia
, it's a great site, features regular updates, news, and basically all you want to know about Orlando!
Orlando's upcoming movies:
The good Doctor … Dr. Martin Ploeck (in post production)
Main Street … Harris Parker (in post production)
Albert Nobbs … (pre-production)
The Cross … in production
Foos Rush In
The Red Circle
http://www.blisteredavalon.net/legolas
And now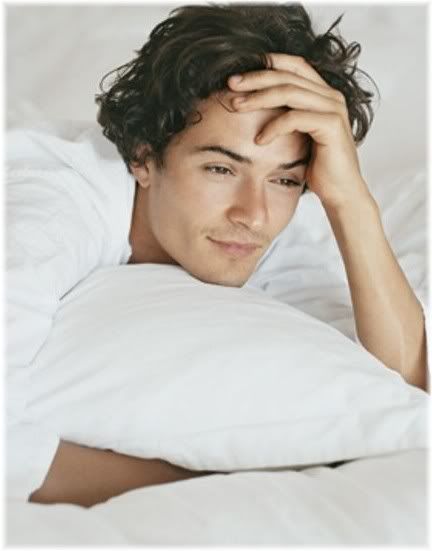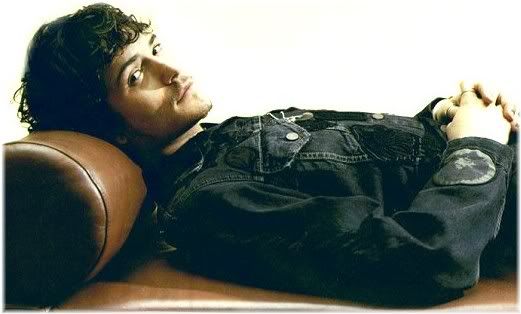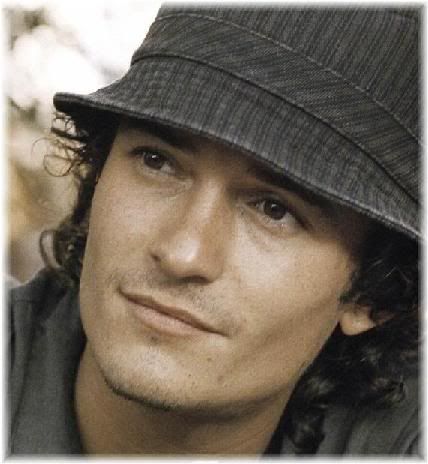 Now Available Orlando/Legolas Appreciation Merchandise...
http://www.cafeshops.com/tomsdrawers
A huge "thank you" to all who run an appreciation thread, as well as to those who ran this thread before me – most of the information comes from the previous Orlando threads and was gathered and put together by Luthien Tinúviel – you made it very easy for me to continue! Also sincere thanks to Locksley for giving me this opportunity, and to all "appreciators" - I always enjoy reading your posts and comments, you're a great bunch!!
Now – jump headfirst into the appreciation and have fun!
Drool buckets for everyone can be found in your personal closets..
Speak friend, and enter...
Updates will follow!!